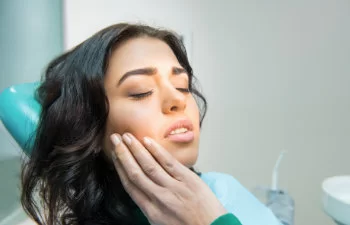 Dental problems are not always predictable. In fact, a toothache, chipped tooth or other dental concern can occur at the most inopportune times. While we never want your dental concerns to disrupt your day or compromise your smile longer than necessary, there are certain cases when your dental issues can wait and other times in which you may need emergency dental care. Instead of visiting your hospital ER for mouth-related injuries, we encourage you to seek urgent care from a trusted dentist if possible. At Barerra Advanced Dentistry, we are not only equipped to bring you out of pain, but also address the long-term health and aesthetics of your smile.
Don't Ignore Tooth Pain
If you are experiencing sudden tooth pain or trauma to your teeth or gums, please let us know as soon as possible. Oral pain is a signal that something is not right within your mouth. Dental discomfort can make it difficult to eat, sleep or even concentrate in some cases. To restore the comfort of your smile, our office makes every effort to see you promptly so that further complications can be avoided. We treat a wide variety of dental emergencies with services such as crowns, bridges, tooth extractions and root canal therapy as well as a full menu of cosmetic dental services to repair the appearance of your smile.
Types of Dental Emergencies
Not sure if your dental problem is a dental emergency? Always call our office to find out whether you can wait to be seen, or if you need to take advantage of our same day dentistry services. In general, the following issues warrant emergency dental care:
Toothache
Dislodged Tooth
Broken or Chipped Teeth
Loss of Filling or Crown
Gum or Teeth Bleeding
Abscess
When it comes to your emergency dental visits, our practice proudly offers sedation dentistry and the latest in dental technology to keep you comfortable and relaxed. Don't let tooth pain disrupt your day. Call our Torrance clinic for emergency dental services as soon as possible.
Posted on behalf of Barrera Advanced Dentistry