Oral Conscious Sedation in Torrance, CA
Do dental appointments make you nervous? Are you sensitive to sound or light? Do you have special healthcare needs that make it difficult to receive dental treatment?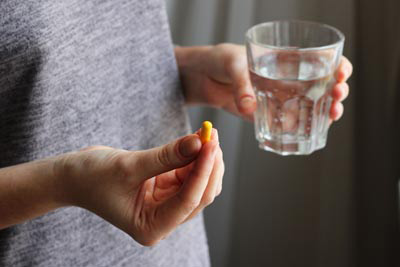 At Barrera Advanced Dentistry, we work to create a positive atmosphere in our practice through all of our actions and choices, so patients can feel at ease in our care. From the moment you walk in the door until the moment your treatment is complete, we'll strive to make you feel welcome as a valuable member of our community. When patients need a little extra help staying calm, we offer oral conscious seda that can be added to any dental procedure!
Barrera Advanced Dentistry offers the top sedation dentistry services near Torrance, CA and beyond because ours are always tailored to the individual needs of each unique patient. No matter your anxiety level, our doctors will assess your health history and work with you to determine the safest, most appropriate level of sedation for you!
Oral Conscious Sedation
Barrera Advanced Dentistry offers oral conscious sedation to help anxious patients feel relaxed during treatment. Taken as a pill prior to the procedure, this form of sedation can be used as either a mild or moderate sedative. With mild sedation, patients feel drowsy, while with moderate sedation, patients may fall into a light sleep.
Learn More About Our Sedation Dentistry Services
Dental treatments should never be uncomfortable or scary! Call us today to learn how our sedation dentistry services can give you a comfortable experience in the dentist's chair.