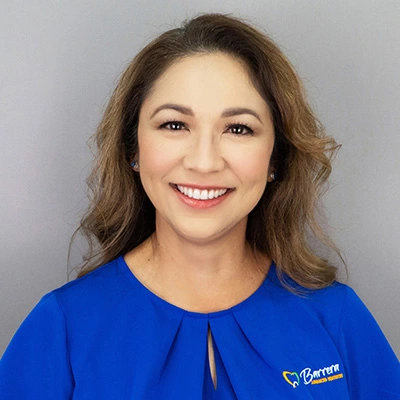 Patricia Ramirez - Office Manager
Patricia has been our Office Manager since 2018. One of Patricia's greatest strengths is how she can consistently make both new and existing patients feel at home from the moment they step into Dr. Barrera's practice. More importantly, she is experienced in educating our patients with their dental treatments as well as providing assistance with their insurance benefits and financing.
Away from the office, Patricia enjoys spending time with her family and her lovable English Bulldog, Mac. She has a passion for food that extends to cooking, baking, planting vegetables, and watching Food Network. She can often be found in the kitchen trying out new recipes or trying new local hot spots in the South Bay.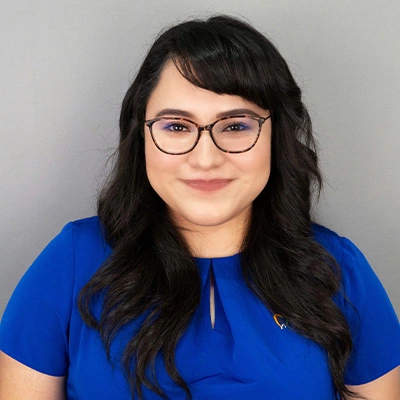 Stephanie Rodriguez - Treatment Coordinator
Stephanie recently joined Dr. Barrera's team in 2021. As a Treatment Coordinator, she assists patients to better understand their insurance benefits, treatments and financial options in order to help them plan a way to a healthier oral hygiene. She has been in the dental field for over eight years previously as a Dental Assistant. She realized that she wanted to help patients in a different role and transitioned to a Treatment Coordinator.
Stephanie enjoys spending time with her family, planning road trips around California, binge-watching shows on Netflix, and reading books.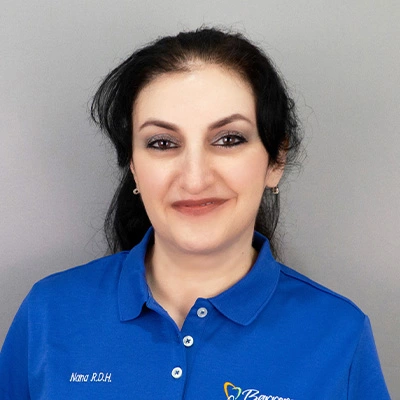 Nana Bunyatova - Registered Dental Hygienist
Nana has been working in the dental field since 1991. She started her career in San Francisco as a Registered Dental Assistant and then further continued her education at UCSF Dental School. She completed in 2002 and graduated with a Bachelor of Science degree in dental hygiene. She strives to provide the best dental care available to all her patients. She is fluent in Russian.
In her free time, she enjoys spending time with family and friends exploring botanical gardens, reading, knitting and catching up on her favorite TV shows.

Pamela Nevitt - Registered Dental Hygienist
Pamela has been part of Dr. Barrera's team since 2015 as a Registered Dental Hygienist (RDH). In 2008, she received her Dental Hygiene A.A. Degree at Cerritos College followed up by her bachelor's degree of Science in Dental Hygiene from Northern Arizona University. Her goal is to help her patients understand the importance of oral health with preventative, educational and therapeutic dental care. She strives to help new patients feel comfortable and at ease with a gentle touch.
In her free time, Pamela enjoys spending time with family, going to sporting events, kayaking, hanging out at the marina on her stand up paddleboard and doing other outdoor activities.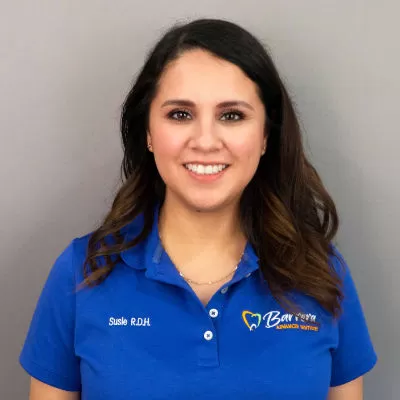 Susana Iglesias - Dental Hygienist
Susie has been part of Dr. Barrera's team since 2017 as a Registered Dental Assistant (RDA). She was a part time RDA working with the office during her time off from school as she continued to extend her education in the dental field. She graduated from Cypress College Dental Hygiene in 2022. Susie decided to become a dental hygienist because she appreciates building relationships with patient, enjoys educating patient, and it brings her great joy to see patient's dental journeys as their smiles improve through their dental procedures. On her days off, she spends time with her family and enjoys gardening.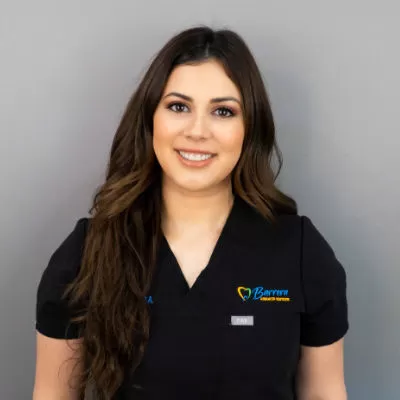 Genesis Sierra - Registered Dental Assistant
Genesis has been a part of Dr. Barrera's team since 2014. As a Registered Dental Assistant (RDA), she enjoys assisting Dr. Barrera with various dental treatments but more importantly, she finds it most rewarding whenever patients tell her how caring she is and always takes the time to educate our patients on their treatments. Genesis takes pride in the relationships that she has developed over the years with our patients.
Genesis has grown up in the South Bay and is married with 3 amazing children. She is currently attending Cerritos College as she is working towards becoming a Dental Hygienist. In her free time, she enjoys traveling with her family and going to her children's baseball and soccer games as she has become their biggest fan.