The team at Barrera Advanced Dentistry takes pride in our care and passion to ensure the best quality of work and wellness for our patients. Our success is built upon a foundation of trust and making sure we exceed their expectations. We aim to build genuine lifelong relationships. With this in mind, we are committed to assisting every patient in achieving top-tier oral health for life.
---
Everyone wants a careful, gentle dentist, and our doctors have the experience and skill to provide an unmatched level of precise, comfortable care to every patient! With her training and experience across preventive, restorative, and cosmetic dentistry, she's able to address a long list of smile needs under one roof. She'll work with her skilled team to develop a treatment plan that suits your smile goals best!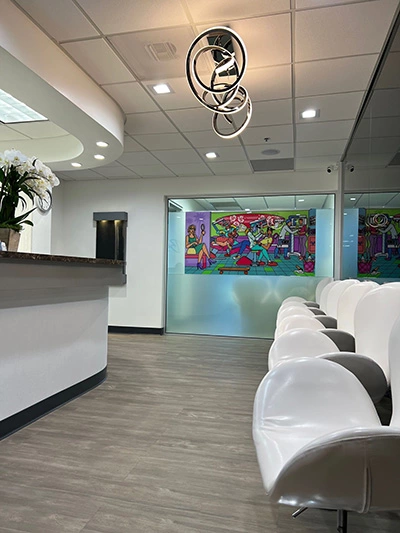 To achieve her commitment to helping every patient feel comfortable receiving treatment, Dr. Barrera offers advanced techniques and comforting amenities that make receiving dental care easier for the most anxious patients. Whether you need a cozy blanket, sunglasses, or a warm towel, we cater to you. Our entire team is always available to help you understand your options so you can feel confident in your treatment plan. We're also conveniently located for those working or living near Torrance, CA!
Here are just some of the dental services we offer at our Torrance, CA dentist office:
Smile Makeovers
In-Office and Take-Home Teeth Whitening
Porcelain Veneers
Dental Implants
Removable & Fixed Dentures
Preventive Care & Dental Cleanings
Surgical Periodontal Treatment
Sedation Dentistry For Anxiety Or Special Healthcare Needs
TMJ Treatment
Desensitizing Treatments
Athletic Mouthguards & Bruxism Night Guards
Smart Prevention For Healthier Smiles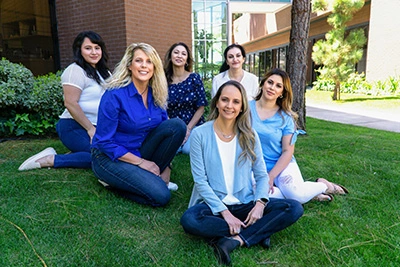 You deserve to have exceptional dental health for life, with a functional, beautiful smile. Dr. Barrera helps every patient fully understand the state of their oral health and what they need to do to achieve the smile of their dreams. She'll take time to teach you how to maintain your dental health through education and prevention. It's essential to identify and treat minor problems early before they require expensive care, so our preventive services include:
Ultra-thorough exams & gentle ultrasonic cleanings, with emphasis on early interceptive & periodontal (gum disease) therapy
Sealants to protect teeth from cavities
Precision-crafted crowns & bridges
Gum disease treatment to improve the appearance & health of your gums – the foundation of your smile
We never pressure our patients into choosing treatments they don't want or need. Instead, we'll gently support you by offering clear explanations of your dental health needs, detailed information about all of your options, and expert guidance so you can make the right decisions for yourself.
Make Barrera Advanced Dentistry Your New Dental Home!
Contact Barrera Advanced Dentistry today to schedule an appointment with Dr. Barrera.
¡Se habla español!
We proudly provide our dental care services to patients from all over the Torrance area, including: