Cosmetic Dentistry in Torrance, CA
A natural-looking, beautiful smile can go a long way to boost your self-esteem and emotional well-being. If discolored, yellow, misshapen, or crowded teeth are preventing you from showing off your smile, Barrera Advanced Dentistry is here to help!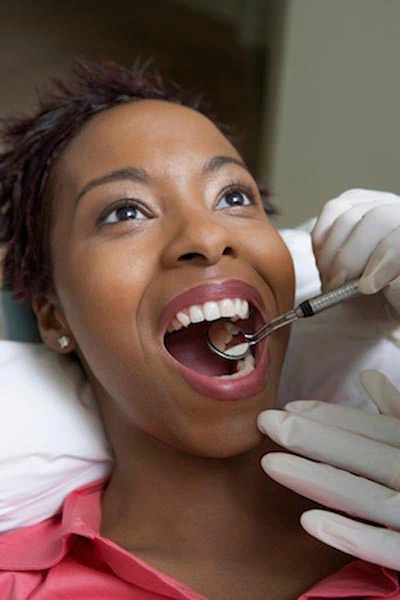 We recognize cosmetic dentistry is about more than just aesthetic appearance. Because patients who are proud of their smiles tend to feel encouraged to take better care of their teeth, in addition to benefiting the appearance of your smile, our advanced cosmetic treatments can also help promote complete-body health.
Dr. Barrera offers the top cosmetic dentistry services near Torrance and Lomita, CA because she assesses the complete body health of each individual patient. By treating cosmetic concerns from a holistic standpoint, she ensures only the healthiest decisions are made!
Smile Makeovers
A smile makeover combines restorative and cosmetic dental procedures to restore a natural and beautiful smile! Dr. Barrera is passionate about creating customized treatment plans to meet the needs and wants of her patients!
During a smile makeover, there are a number of procedures that may be performed in conjunction to enhance the overall aesthetic appearance of the teeth and gums, including teeth whitening, dental implants, veneers, tooth-colored fillings, bonding and contouring, gum sculpting, and more. It takes both precise dentistry and artistic skill to successfully blend several treatments and achieve attractive and natural-looking results. Dr. Barrera has the experience and expertise to combine two or more different treatments to complete smile makeovers.
Schedule a smile makeover consultation to learn more about how to customize your plan and receive your desired smile.
Porcelain Veneers
At Barrera Advanced Dentistry, we offer porcelain dental veneers to patients who want to correct and restore their smiles. Veneers are slim, custom-made covers that adhere to the front of the teeth to create a beautiful, natural look.
If you have the following esthetic concerns, dental veneers could correct your smile:
Cracked or broken teeth
Stained, discolored, or yellow teeth
Crooked teeth
Gaps between teeth
Surgical Gingival Recontouring
Our Torrance, CA dental office provides gingival recontouring to patients who have concerns about the appearance of their gum lines when they smile. Dr. Barrera re-shapes gum tissue, banishing uneven gum lines and "gummy smiles." As an added bonus, this service can also promote healthier gums!
Dental Implants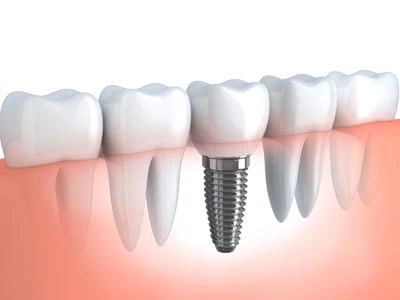 Missing one or more teeth? Dr. Barrera specializes in permanent tooth restoration using dental implants!
Dental implants offer long-lasting and natural-looking results by using titanium posts implanted into the jawbone where luminous crowns can then be attached. With a secure fit, dental implants do not require any special adhesives and there are no restrictions on what foods patients can or cannot eat. These restorations also promote growth in the jaw bone and generally serve as a healthier alternative to dentures or bridges.
We offer the following dental implant systems:
Single Dental Implants
Implant-Retained Bridges
All-on-4® Dental Implants
Hybrid Dental Implants
Opalescence® and Philips Zoom! Teeth Whitening
Over time, it's common for patients to see stains and discoloration occurring on the teeth, which can happen for multiple reasons, including eating dark or staining foods, tobacco use, medication, and advanced age.
To help remove these unwanted stains and discoloration, Dr. Barrera offers Opalescence and Philips Zoom! teeth whitening systems, which both deliver rapid, safe, effective results! For your convenience, you can receive either this treatment in-office or as a take-home kit!
Questions About Our Cosmetic Dentistry Services In Torrance, CA
Ready to reveal your best, brightest smile? Contact Barrera Advanced Dentistry today to schedule your cosmetic dentistry consultation!
Before & After: