Restorative Dentistry in Torrance, CA
Part of maintaining excellent oral health for life is restoring your smile whenever chips, cracks, or gaps occur. By relying on her training and nearly a decade of experience in private practice, Dr. Barrera is able to offer custom restorative dentistry solutions that transform the lives of her patients. We keep our tools and technology as advanced as possible to provide safe, effective results and maximize patient comfort. Using our leading-edge treatments and procedures, Barrera Advanced Dentistry offers the very best in restorative dentistry near Torrance, CA. Whether you are in need of a simple filling or a dental implant, we can offer you the fast, comfortable care you deserve!
We provide the following restorative dentistry offerings at our dentist office in Torrance, CA:
Dental Crowns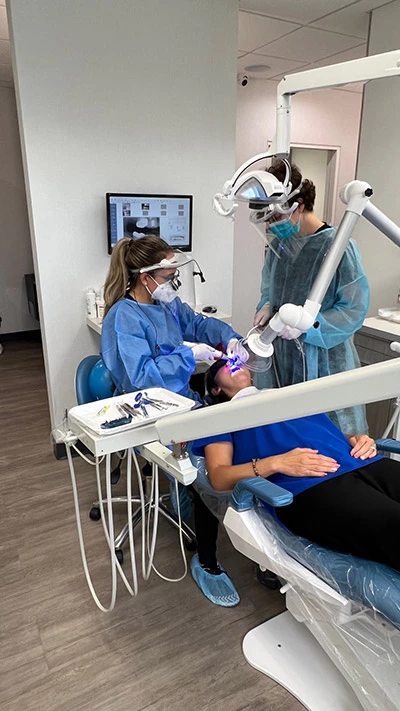 Dental crowns are used to repair damaged and broken teeth that are still otherwise healthy. The crown fits over the original tooth to provide protection and stability or for chipped tooth repair. And if you're missing just a single tooth, Dr. Barrera might use a dental bridge to fill the gap and complete your smile.
We fabricate dental crowns using the following durable, tooth-colored materials:
All Ceramic
Zirconia
BruxZir®
IPS E-max® Press
Gold Crowns
Tooth-Colored Dental Fillings
Our dentist color-matches her state-of-the-art dental filling material to blend perfectly with the shade and shape of your teeth. As is the case with all of our restorative work, no one will be able to tell that you have had a cavity or white fillings. Even better, we are an amalgam-free dental office, which means you'll always be treated using the safest possible materials.
Ceramic Inlays & Onlays
Dr. Barrera uses dental inlays and onlays to repair mild or moderately decayed teeth that are located in the back of the mouth. She can also place them in areas that contain fractured teeth that aren't damaged severely enough to require a full dental crown. Like all of our restorations, our inlays and onlays are always shade-matched to perfectly blend in with the rest of your smile.
Dental Bonding
We use the powers of dental bonding to beautify and fortify parts of the tooth that are missing. We use only expertly shade-matched, tooth-colored materials (similar to white fillings) to cover chips or gaps in the teeth. For many, numbing or adjusting of the tooth isn't even necessary.
Dental Bridges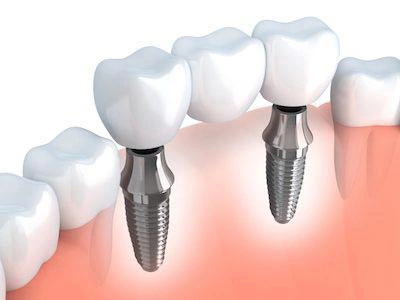 The most common and least expensive way to replace a missing tooth is a dental bridge. As the name suggests, a dental bridge connects the teeth directly adjacent to a missing tooth with a fused "bridge" called a pontic or false tooth. At Barrera Advanced Dentistry, we offer traditional bridges, as well as those that are permanently fixed to the mouth using dental implants.
Dental Implants
Dr. Barrera's implant dentistry training and experience mean she can replace lost or missing teeth with state-of-the-art dental implants that look, feel, and function just like natural teeth. An implant consists of a titanium post ("root") permanently anchored to your jawbone where a solid dental crown called a restoration can be placed to complete the dental implant procedure and re-establish your natural look. For some implants, Dr. Barrera might invite her colleague Dr. Andres Torres, DDS, MSD to assist with the procedure.
We offer the following dental implant systems:
Single Dental Implants
Implant-Retained Bridges
All-on-4® Dental Implants
Implant-Retained Overdentures
Hybrid Dental Implants
Removable Dentures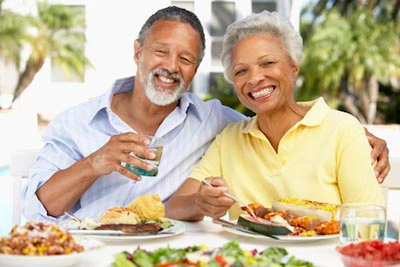 Whether you need all your teeth replaced or just a few, dentures and partial dentures are cost-effective, aesthetically pleasing methods of filling the gaps created by missing teeth. No matter the state of your smile, we'll custom-craft a dentures solution that seamlessly fits you!
Root Canal Treatment
Root canal treatment is performed to remove infected areas of the soft, inner section of the tooth, also known as the pulp. When these areas become infected, it can cause significant pain, and eventually death of the entire tooth. A root canal can allow for proper healing and further strengthening of the tooth.
Barrera Advanced Dentistry's main focus is prevention, so we work to detect when root canal therapy is needed to stop an infection in its tracks — before it has the chance to spread through the bloodstream to the rest of the body. After treating the infection, Dr. Barrera will top off the tooth with a luminous, natural-looking dental crown.
Schedule Your Restorative Dentistry Appointment Today!
Restore your smile with advanced, gentle care from Barrera Advanced Dentistry. Contact Dr. Barrera today to schedule your restorative dentistry consultation.
Before & After: