Dental Crown Services in Torrance, CA
When the appearance and health of your smile is compromised, you'll want a dentist who can address chips, cracks, or damage to individual teeth. If you are in need of a dental crown near Torrance, CA, then Barrera Advanced Dentistry is your top choice! Our friendly, skilled team delivers gentle, customized tooth replacement solutions!
What Is A Dental Crown?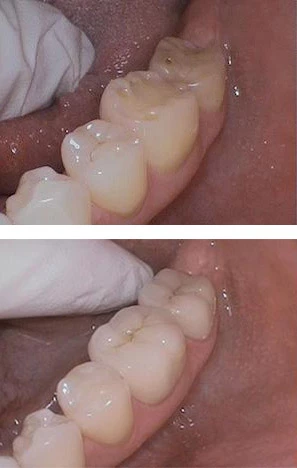 A dental crown, also known as a tooth cap or tooth crown, is designed to replace the full, external portion of your tooth. At Barrera Advanced Dentistry, we offer tooth-colored dental crowns that can be custom-shaped and custom-shaded to seamlessly blend in with the rest of your smile. As is the case with all of our restorative and cosmetic procedures, your crown will be virtually undetectable–no one will know you've had any dental work done.
We are proud to offer a range of advanced materials to suit your particular smile best:
All-Ceramic Crowns
Zirconia Crowns
BruxZir Crowns
IPS e.max® Press
Gold Crowns
Is A Dental Crown The Right Choice For Me?
Most patients are excellent candidates for tooth crowns, as they are a durable, long-lasting way to fix damaged teeth. We may recommend a dental crown to repair the following conditions:
Broken or cracked tooth
Damaged loose crown
After root canal therapy
Dental bridges that need anchoring
Misshapen or discolored tooth (cosmetic purposes)
To seal a dental implant
How Much Do Dental Crowns Cost?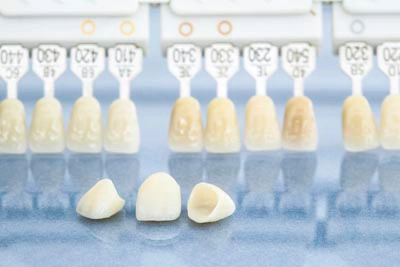 The total cost of a dental crown procedure can vary from patient to patient depending upon the following factors:
The type of dental crown. We offer lab-fabricated tooth crowns from a range of durable materials. Your price will be based on the material chosen.
Dental insurance.

Your out-of-pocket tooth crown cost will depend on the terms of your dental insurance plan.
Barrera Advanced Dentistry is committed to providing superior dental care at fair and honest prices. To achieve this, we accept a range of dental insurance plans. If you're uninsured or if you need help affording your tooth crown, our friendly team can set you up with a no-interest or low-interest monthly payment plan through CareCredit® or Sunbit.
Do you have any questions? We will give you a full tooth crown breakdown of all costs and details prior to your procedure.
Revive Your Smile At Barrera Advanced Dentistry
Do you have a loose crown? Or, do you have a tooth that might require a permanent crown? Contact Barrera Advanced Dentistry today to schedule your appointment!
Before & After: