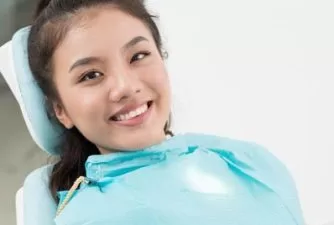 Your smile is one of your biggest assets, as it is often the first thing others notice about you. Therefore, it can be disheartening to realize your teeth are looking more yellow than white. There are many reasons why you've lost the sparkle in your smile, including some that are within your control and others that are not. Regardless, a professional teeth whitening treatment from your dentist is the most affordable way to reverse stubborn tooth stains and help you regain the brilliant smile you deserve.
At Barrera Advanced Dentistry, we are fully equipped to treat your yellow teeth, but we also want you to understand the reason behind your dental discoloration. Professional teeth whitening is a temporary solution, so it is important to avoid the culprits that may re-stain your teeth over time.
If you have yellow teeth, ask yourself the following:
How is Your Oral Hygiene?
Keeping your teeth clean is the first and most influential step in keeping them white. This includes daily brushing and flossing to remove tartar and plaque buildup, which will yellow your teeth over time.
What are You Eating and Drinking?
There are certain foods and beverages that can stain your teeth more than others, such as sodas, sports drinks, red wine, black tea, sugary and/or artificially colored snacks and some sauces like curry or tomato sauce.
Do You Smoke?
Cigarettes and chewing tobacco are a leading cause of yellow teeth. Tobacco stains can be more difficult to remove than other types of discoloration.
Are You Aging?
Of course, we are all getting older – aging is inevitable. Unfortunately, the natural aging process of our teeth can include the gradual deterioration of the white outer layer. This means the next layer (dentin) is more visible, and dentin is more yellow than white.
Do Your Parents Have Yellow Teeth?
Tooth staining isn't an inherited trait, but the thickness of your enamel is. The thicker your tooth enamel, the more white your teeth can remain despite the natural aging process or what you eat/drink.
What Medications Are You Taking?
Certain illnesses and medications can cause the teeth to become dull or yellow, including chemotherapy and tetracycline.
If you are bothered or embarrassed by your yellow teeth, we can help. At Barrera Advanced Dentistry, we offer professional teeth cleanings, advanced teeth whitening and cosmetic veneers to help you regain a bright, white and confident smile.
Posted on behalf of Barrera Advanced Dentistry